5 Ways to Say Thanks This Season
Author: Kate Clements / Category: Holidays / Published: Nov-17-2018
It's that time of year again! You know, where the weather gets colder, dinners get heartier, and you probably have to break out your snow boots earlier than you wanted to. With Halloween over, it's easy to get caught up in the excitement of Christmas. I'll admit, I've already listened to Frank Sinatra's Christmas album all the way through...twice, and it's only the fourth of November! I can't help it! Christmas is just so exciting!
Despite the nearing Christmas season, I'm trying to hush the jingles in my mind, and focus on the holiday at hand: Thanksgiving. Rather than focusing on the insane amount of food or listening to your family yell at the football game (or, in my case, the Westminster Dog Show), try taking some time in the day to actually give thanks and celebrate the good in your life. The most powerful part of thankfulness, is identifying the positive people around you, and then letting them know.
This week, I compiled a short list of ways to say thanks to those wonderful forces of light in your life!
1. Compassionate Coffee or Baked Goods
Jump into this giving season by purchasing an extra cup of joe for your office mate. Who doesn't love something fresh from your oven (or the bakery down the street)? Baked goods are the perfect gift to give to the bus driver, mailman, or elderly neighbor.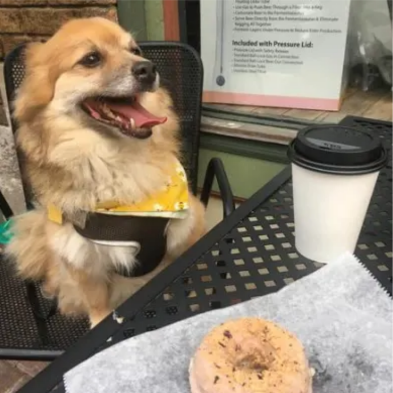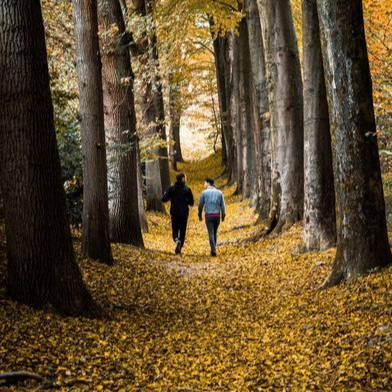 2. A Nice Walk n Talk
A walk through a park, or down the street is completely free, but a great way to connect with someone. Even if you don't verbally thank them for being in your life, the time together speaks volumes.
3. A Card
Writing a note is the old tried and true way to thank someone. Rather than picking out the generic card at the store, choose a card you think the recipient would like or find funny, and then write a personalized message about why you are thankful for them. This is a perfect way to say thanks to your friends or family that love words of affirmation.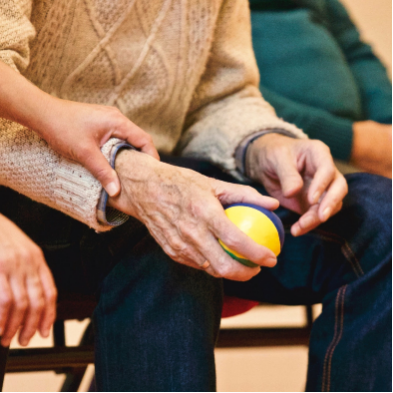 4. Help Them Out
Giving back is a powerful way to give thanks! Rake your neighbor's yard, do the dishes the next time you stop at your family's home for dinner, or help your grandma with grocery shopping! These things usually don't take much time and can mean the world to someone. Again, no need for words except asking, "Hey, can I do this for you?"
5. Physical Affection
No I don't mean "doing the do." I mean hugs, hand squeezes, back scratches, or a pat on the back. Physical affections is appropriate for the people in your life that love affectionate touch. Make sure you only do these things with people that actually enjoy being touched though!