10 Must Try Beers Paired With Your Favorite Fall Foods
Author: Kate Clements / Category: Drinks / Published: Sept-21-2018

Last week, I was given an important task: to find the BEST beers to pair with everyone's favorite fall foods. From caramel apples and candy corn to tailgate favorites and Thanksgiving feasts, I ate and drank it all. Just for you. You're welcome. After all of my thorough research, a slight bit of drunk stumbles, and A LOT of time at the gym to work off all those calories, I've returned with a master list (and some honorable mentions) to make sure you get your perfect beer fix this season!

Festbier! It's honestly just fun to exclaim, you should try it! It's perfectly refreshing and takes away some of the spicy zing in the spicy Italian sausage. Its delicate sweet notes also pair well with the mild squash.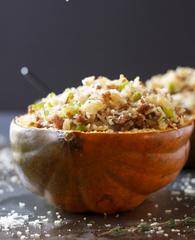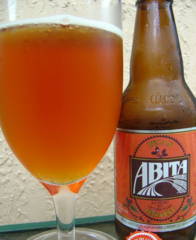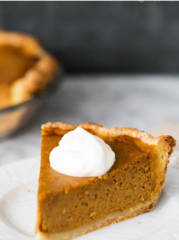 Picture this: Everyone's favorite pumpkin pie topped with sweet candied pecans. Sounds amazing right? That's what you get when you pair these two! Pecan Harvest is a beautiful blonde that's smooth with notes of caramel and pecans. It's not too sweet, so it pairs well with the pie without maxing out the sweet level.
This combination is perfect for tailgating. If you'd like to celebrate this all American past time with a quality beer (Yeah, we're adults so please ditch the Bud Light!), make sure to bring along a pack of Oktoberfest Marzine. This beer is pretty hoppy, so it's perfect to get you all hopped up before the game!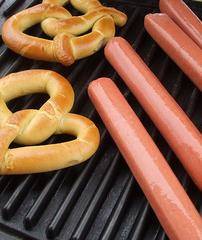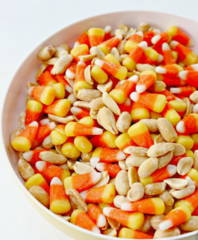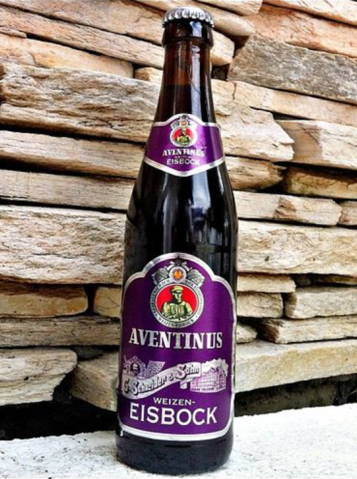 Candy corn is a Halloween staple, peanuts are a fall staple, and Abentinus is your new drink staple! This beer is a beautiful dark (really dark) mahogany color. Spicy notes of plum, banana and clove reveal themselves along with a hint of bitter almond and marzipan. It's a great dessert beer and would pair well with any sweet ending!

Eat, Drink, and be spooky! Happy Fall y'all!

Honorable Mentions:
Ichabod by New Holland Brewing | Rogue Hazelnut Brown Nectar Ale | Flannel Friday by Harpoon Brewery | Sam Adams Oktoberfest

---