A Brief History of the Greatest Company in the World
HAPPY BIRTHDAY LEATHER & COTTON
Author: Kate Clements / Category: Company History / Published: Oct-15-2018
This blog correlates with our current sale, and you know what that means, don't you? Another history blog!

This time, I didn't have to dig very far, and frankly none of my history books even mention Leather & Cotton. While we might not be in the books yet, we are super excited to celebrate our 5th anniversary. It feels like yesterday our company was just a little online shop, and now we're a fully functional corporation. I think this may be the closest any of us working at Leather & Cotton will come to watching our child grow up in front of our eyes. Anyway, back to the history.
In a year long, long ago (2013) our fearless leader, Jeremy Lipzinski, was but a humble college student who made his money by working at a summer camp in West Michigan. Now I don't know if y'all know much about working for a camp, but let me tell you, it's the best job you'll ever have for the lowest amount you'll ever be paid. So, there he was, halfway through his second year of college starting to run low on funds. Selling plasma twice a week just to make some money for beer wasn't cutting it anymore. What's a guy to do? Most college students would probably hunt down a part-time job, but Jeremy, being the entrepreneur he is, simply created his own job.
Jeremy has always prided himself on his good looks and sense of style, so he thought why not share that style with the world? He wanted to be able to sell top quality bold men's fashion. And thus, Leather & Cotton was born! From there, he spent all of his free time on the website, curating products, and interviewing vendors in China. Since there's a 12 hour time difference between Central Michigan University and China, Jeremy would often be up until 3 or 4 am talking with the business owners to develop the partnerships we have now. He would then stay up even later (or earlier I guess since usually the sun was out by the time he finished) working on homework.
After almost a year of sleepless nights, and having yet to make any kind of profit, Jeremy decided to take the biggest leap of faith in his life. He left school to pursue this business full time. In October 2013, Leather & Cotton became an official business with all of our hopes and dreams riding on it's back.
In typical entrepreneur spirit, Jeremy left his home state and headed out to California to learn from the best and brightest. He spent all of his time learning from the experiences of other business owners to avoid any missteps in growing the business. He soaked up knowledge like it was the west coast sunshine that was all around him.
Don't get me wrong, it sounds all dandy and effortless, but it was work, hard work. There were quite a few issues at first. It took time to figure out the most efficient way to communicate with suppliers and find the best shipping routes. For the first two years, due to sales laws, we were unable to send anything to the entire state of Washington. Our suppliers would run out of inventory and forget to tell us, resulting in a large number of back orders and refunds.
Some hurdles seemed impossible to overcome and the anxiety was insurmountable, but Jeremy kept pushing through. He refused to give up, and is grateful for the customers that didn't give up on the company.
In a discussion I recently had with Jeremy he said, "I can't express how grateful I am to the first few customers that took a chance on us. They are the motivation and foundation of what we have today."
Within the last 5 years, our team has grown significantly and we've put in the hours to solve as many problems as possible, ultimately creating a brand that connects with people. We now serve a great number of customers, provide jobs for people in our community, and grow our reach nationwide through our wholesale and brand ambassador programs.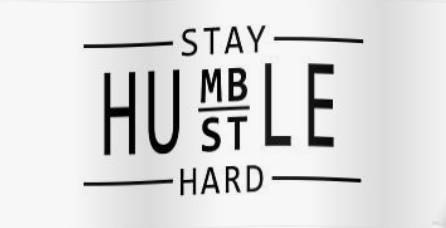 Before I sign off, I want to leave you with one final message from Jeremy:

"I am often so humbled that a company I started to help pay for groceries is able to have such an influence. I am incredibly grateful to all of the people who have helped along the way, and for all opportunities to come."
There it is folks: the incomplete history of Leather & Cotton from where we started to where we are to where we are headed. We have no one else to thank, but you. YOU are what makes us great. Thanks for living the wild side of life with us.
See you in the concrete jungle.