4 of the Best Motorcycle Trips For Fall
Author: Kate Clements / Category: Life & Style / Published: Oct-8-2018

We are a company made of manly men. Well, a handful of manly men and 5 womanly women (because equality heck yeah!), but one thing we all agree on is how cool motorcycles are. If you've ever been on a motorcycle, you know its a ride like no other. It's freeing with a little bit of risk and is probably one of the best escapes from the humdrum of everyday life.
For those of us in the northern parts of the world, our days to ride are becoming more and more limited as the shadow of winter looms. There are those people that will ride even in the winter, but for those of us that are sane and value keeping our toes safe from frostbite, we have to hangup our helmet and gloves until spring. Before you park your bike for the winter, consider checking out some of these trips to make the most of the time you have left!

TUNNEL OF TREES - MICHIGAN

Of course I had to put a Michigan trail on the list. Our home base is located in the nations autumn golden coast. Once the leaves reach peak color, the entire state looks like it's on fire. You're surrounded by beautiful yellows, reds, oranges, even purples. Ranked among the most scenic roads in the Midwest, the Tunnel of Trees, part of the M-119, is a winding road under a canopy of large, leafy trees. In autumn, the trees burst into incredible fall colors, creating a truly breathtaking view. It runs 20 miles along a spectacular bluff overlooking Lake Michigan, with especially sharp twists at Devil's Elbow and Horseshoe Curve.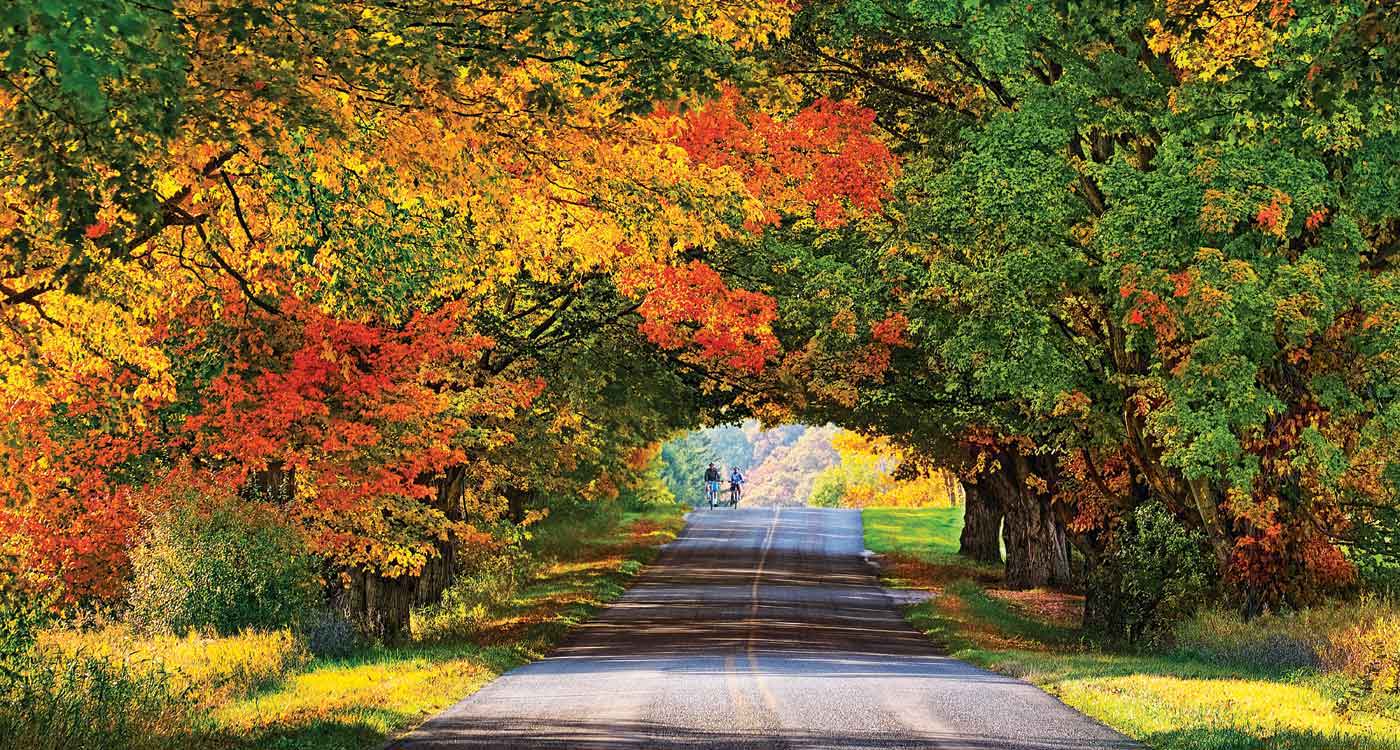 BEARTOOTH HIGHWAY- MONTANA AND WYOMING
Icy peaks, surrounded by trees, lakes, waterfalls, and expansive forests all come together to bring a spectacular 68 mile ride to life through Southwest Montana and Northwest Wyoming. The trail begins at Yellowstone National Park, and runs east to Red Lodge, Montana, taking you through the northern Rockies, twisting and turning up to 10,974 feet above sea level. You'll definitely want to take lots of pictures on this trip.
TAIL OF THE DRAGON - NORTH CAROLINA & TENNESSEE

Tail of the Dragon is rated THE number one trail for motorcycles in America. Open year round, this trail will take you 20 miles through the Smokey Mountains. If you're lucky enough to go in the morning, you'll even see the fog over the mountains that give them the name "Smokey."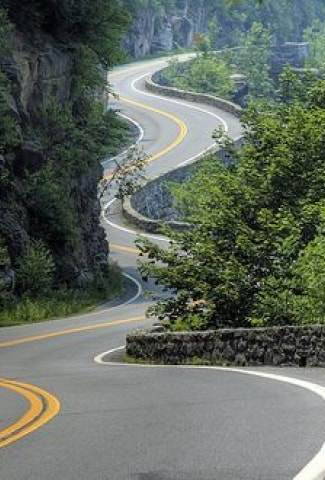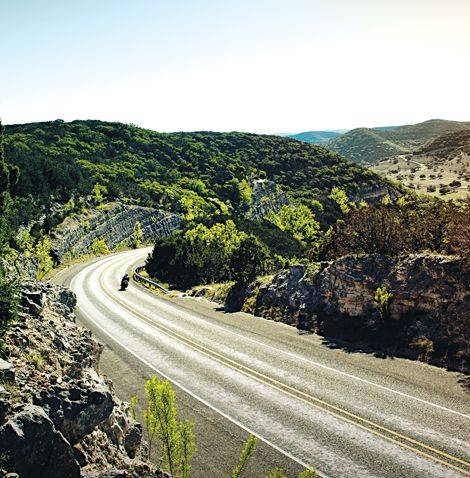 THE TWISTED SISTERS - TEXAS

If you are hesitant to visit Texas because you think it's big and boring with a landscape akin to the Road Runner cartoons, you're not alone. However, this 131 mile trail will be sure to change your mind. In this trip, you'll ride near clear, blue rivers, twist along mountainous curves, and pass by the most interesting ranches in the country. There are plenty of opportunities to stop and fish for large variety of delicious bass, or to try some famous Texan BBQ.
Before you pick a trail and head out, make sure you have the right gear to keep you safe.
Yes, we do sell some pretty cool faux leather jackets, but we recommend those for everyday wear, not for motorcycling. Checkout our three favorite shops for gear that we love:

Iron & Resin | Belstaff | BiltWell Inc.
---