History Rewind: The Ton-Up Boys
The History Behind the Name of Our Legendary Jacket
Author: Kate Clements / Category: History / Published: Apr-08-2019
If you read the title and thought, "Hmm that name sounds so familiar," you are 100% on the nose. The Ton Up is one of our most popular jackets. Its clean design and detailed stitching paired with its ethically sourced faux leather and faux fur lining make it a top favorite among our customers.

But, that's not what this article is about. This blog is about the Ton-Up Boys, and no that is not what we call our models. If you'd like to learn more about the Ton Up Jack, Melody van der Veen wrote a wonderful article highlighting its great features.
The Ton-Up Boys were one of the most influential and widespread subcultures in motorcycle history. If you don't know them by that name, then you probably know them as the original cafe racers.
Rockers, leather boys, and Ton-Up Boys, the same subculture known by different names, appeared on the British motorcycle scene after World War II. During this time, there was a general rise of prosperity in working class youths and an increased availability of credit and financing options for young people. The influence of American music and movies, the construction of racetrack-like arterial highways around British cities, and the development of transport cafes along these highways led to the peak of Britain's motorcycle industry.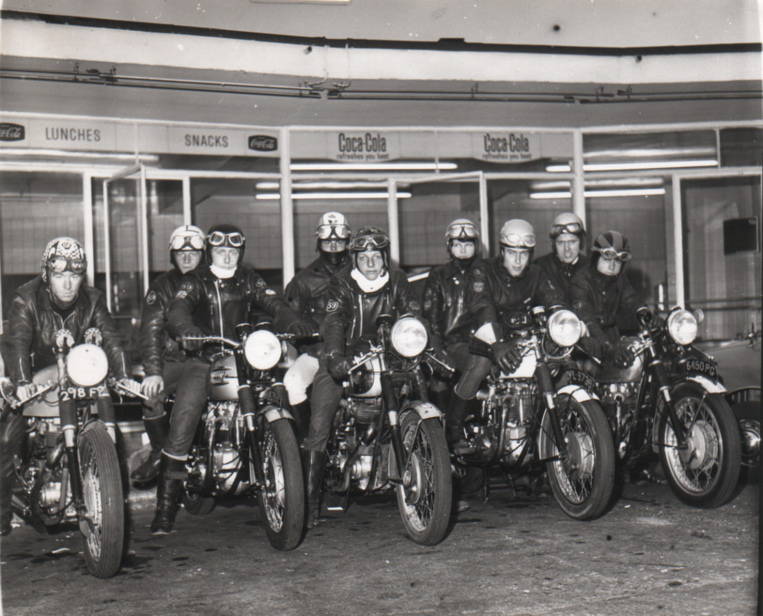 Ton-Up Boys got their name because of their common goal of doing the ton — going over 100 miles per hour. This was not an easy feat back then. It required extensive modification of one's motorcycle including the removal of all unnecessary exterior pieces, and even sometimes drilling holes into the wheels. While these modifications were solely for speed and not for style, cafe racers were so uniquely stylized that they birthed an entirely new and iconic genre of the motorcycle that lasted for generations. Even today, you can see influences of the Ton-Up Boys in bikes with a single seat, low bars, no mirrors, under swept pipes, and no excess details on them.
Also known as cafe racers, the Ton-Up Boys gathered at the numerous transport cafes along the arterial highways. They hung out at The Ace Cafe, working on their bikes, arranging runs with clubs of other riders like the iconic Fifty Nine Club, and listening to rock 'n roll on a jukebox since the radio had yet to incorporate rock 'n roll into its daily broadcast. Their races weren't just to find out who could reach 100 mph first. These races consisted of three major criteria: good bikes, good racers, and a good song. The boys started a race at the beginning of a song, then would turn around and try to make it back to the cafe before the song was over. Only one song! That's just 2-3 minutes of racing to get up to 100 mph.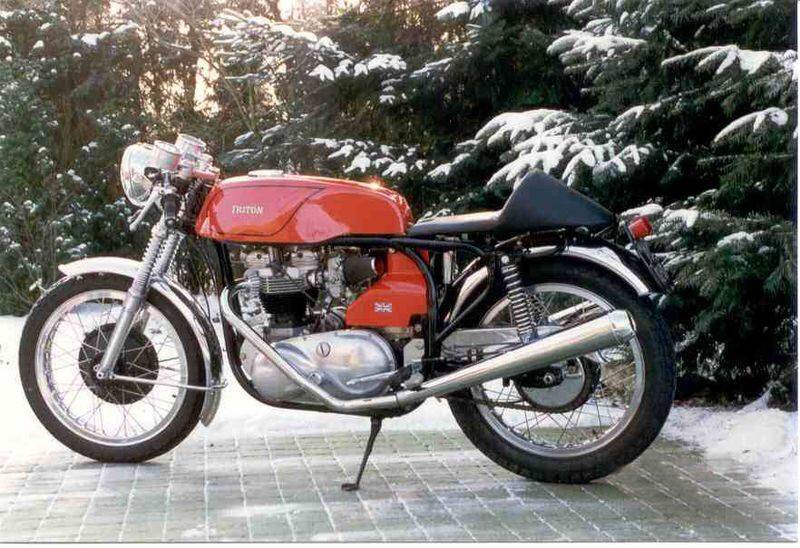 Featuring the classic pompadour hairstyle, with leather jackets covered in pins and studs, and engineer boots, they took pride in their individualism and found a form of self expression through being a Ton-Up Boy. They took what was essentially a sport, and turned it into a lifestyle by refusing mainstream society and rebelling against beliefs that contrasted their own.