Posted on January 02 2019
- Not your average leather

jacket

-

---
In continuation with our wholesale series, we are featuring two products from our wholesale line: The Ton Up Jack Toast & The Ton Up Jack Brown. You can shop for these jackets under our best sellers, promote The Ton Up Jacks as a Leather & Cotton Brand Ambassador, or order in bulk by joining our wholesale program.

---
Why Choose The Ton Up Jack?
Why Choose The Ton Up Jack?
Cruelty Free
(But They Don't Look Like It)


We use faux leather, while insuring that our jackets still have the appearance and feel of authentic leather. The clean design with detailed stitching and steel hardware also make The Ton Up Jacks stick out among the variety of authentic and faux leather jackets on the market.


Slim Fit & Fashion Forward


The Ton Up Jacks' unique slim fit is one of the primary reasons we chose them for our wholesale line. These jackets are void of the bulk and bagginess common in leather jackets. They are particularly popular among our customers ages 25-32, and rank in 3rd place for our best sellers. Our loyal customers and brand ambassadors have lots to say about their love for The Ton Up Jacks!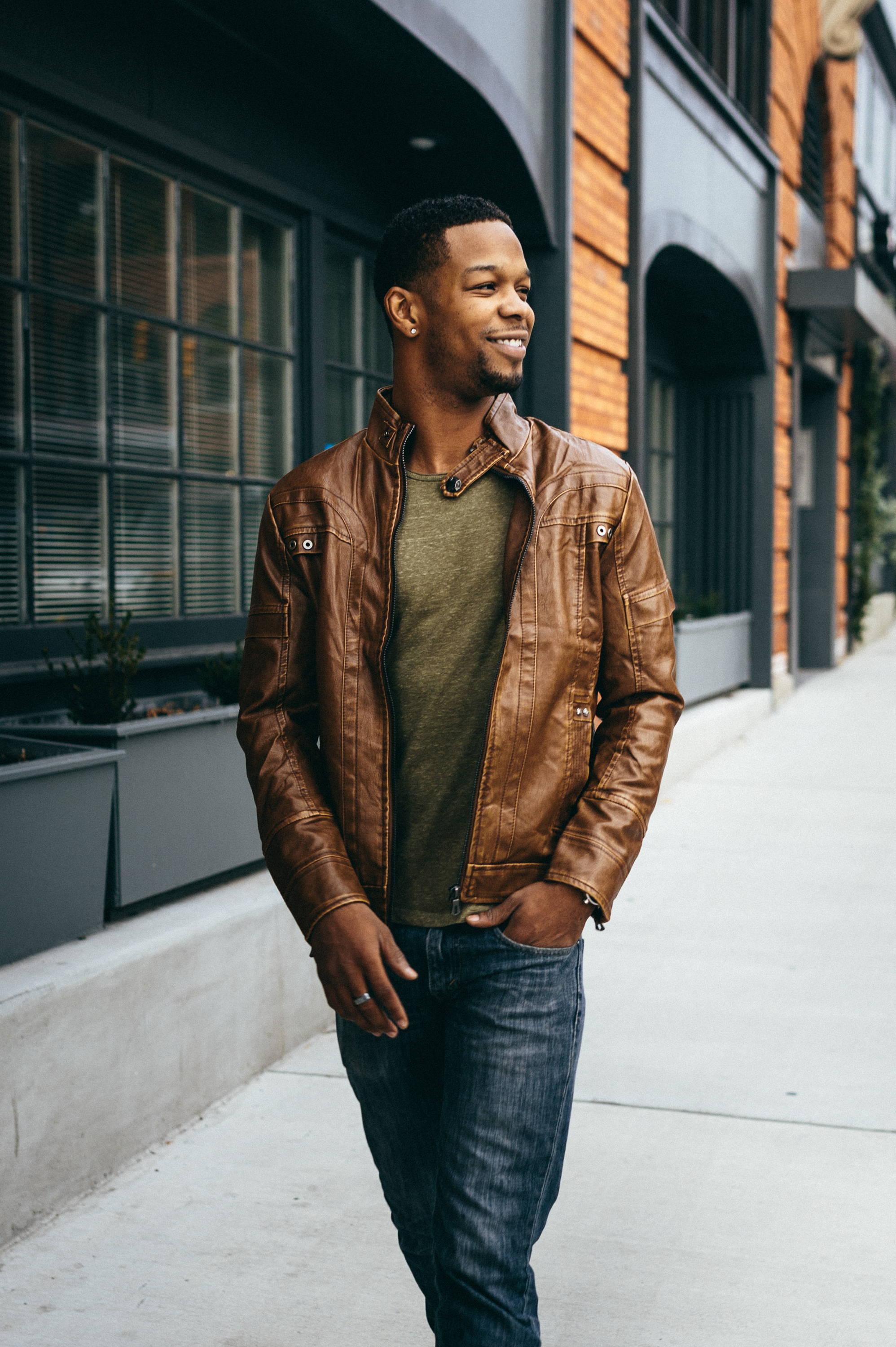 I love my Ton Up Jack. I wear it on sets and onstage. The look of the outside gets me a lot of complements, then the inside is really comfy and keeps me warm. For the longest time I thought it was real leather until someone told me it was faux, then I fell in love with the jacket even more because I'd rather have clothes that are ethical to animals. It fits great and I plan to get all my future leather jackets from Leather & Cotton!

- Monty Geer

---
Get Your Ton Up Jack Today!
Ready to join the Leather & Cotton family as a customer, brand ambassador, or wholesale account? We can't wait to have you! For more information on our partnership programs, comment below or head to our Wholesale and Brand Ambassador pages in our footer. Cheers!
---