Double Dog Dare: Turkey Day Edition
Author: Kate Clements / Category: Holidays / Published: Nov-21-2018
Growing up, my dad loved to try crazy new things with our Thanksgiving Dinner. Some were surprisingly good (see the Krystal Burger Stuffing) and some sounded good, but were not so tasty. Anyway, for those of you that didn't grow up with a Thanksgiving Mad Scientist, I've made a list of the craziest holiday recipes I could find.
1. Left Overs Sushi
At the Bonsai Bistro in Idaho's Coeur d'Alene resort, they've created probably one of the strangest combination of familiar flavors that we all love. I know what you're thinking, and no, this isn't left over sushi. It's sushi made with Thanksgiving Leftovers. Made with smoked turkey breast, traditional stuffing, dried cranberries, green beans, cream cheese, tempura battered and fried, served with cranberry wasabi and red wine soy demi-glace. It's definitely creative, and perfect for your relatives that are hesitant about raw fish.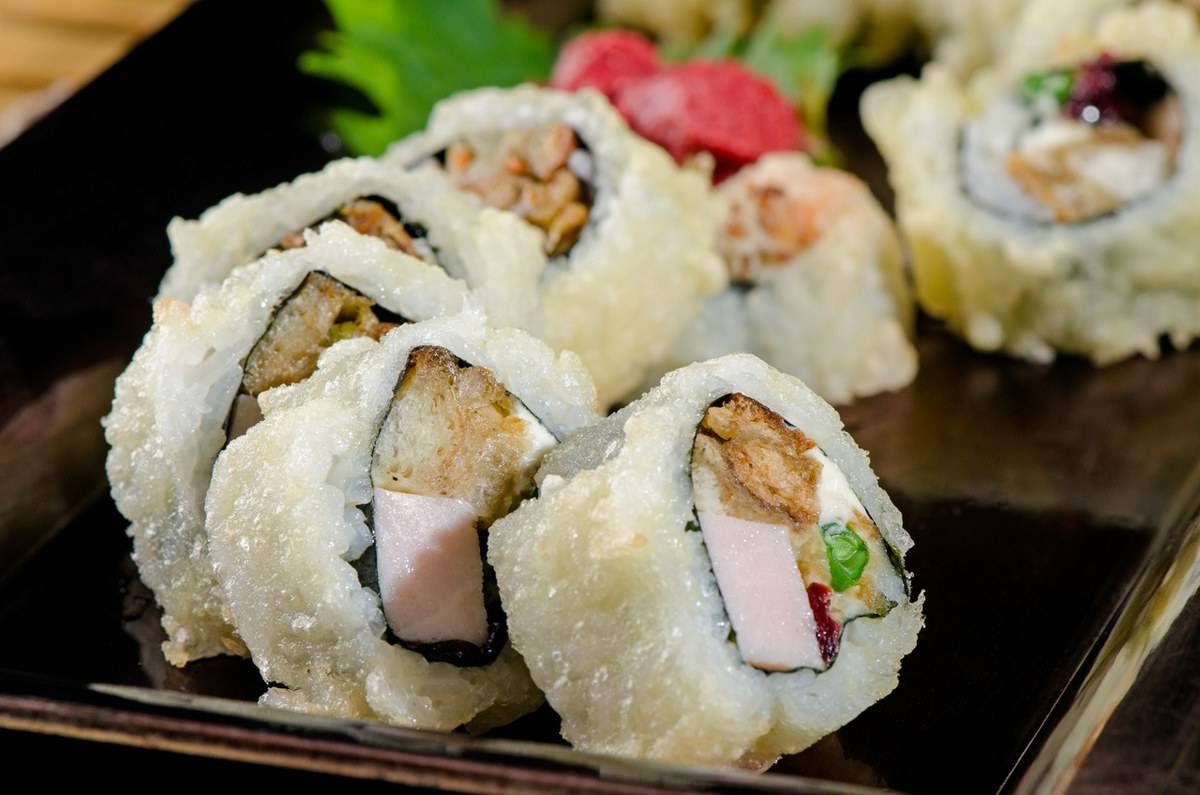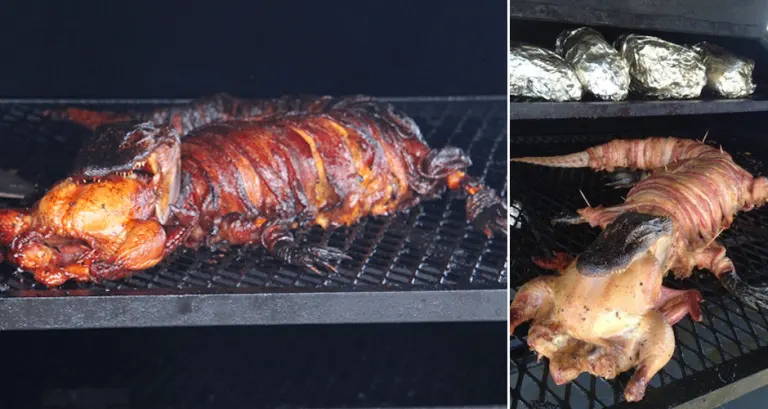 2. Bacon Wrapped Gator Turducken
This is perfect for the down south carnivore in your family. It's a chicken inside of a duck inside of a turkey inside of an alligator wrapped in bacon. It's not the best food I've ever seen.
3. The Tofucken (or Vegducken)
The original recipe for this delicious vegan Turducken was made popular by PETA's viral video of a foul mouth granny cooking up a Tofucken and saying stuff like, "This is going to be the tits." The version above is a tofu duck between two pieces of vegetable protein chicken, covered by mock meat turkey, on a bed of vegan sausage stuffing. Apparently, it's pretty good for not having any actual meat in it. I think I'll stick to just eating the traditional Thanksgiving sides. Thanks for the laugh though PETA.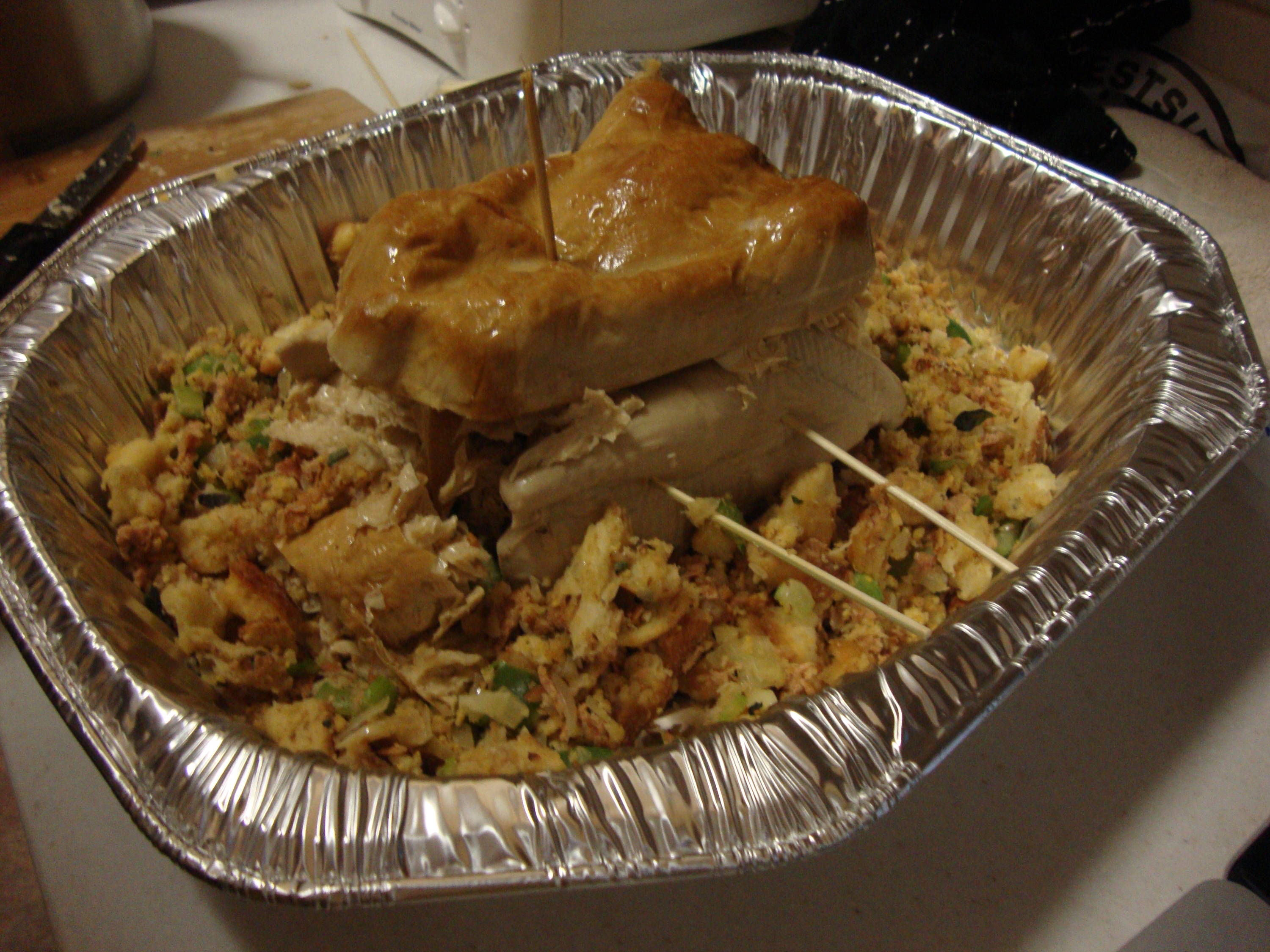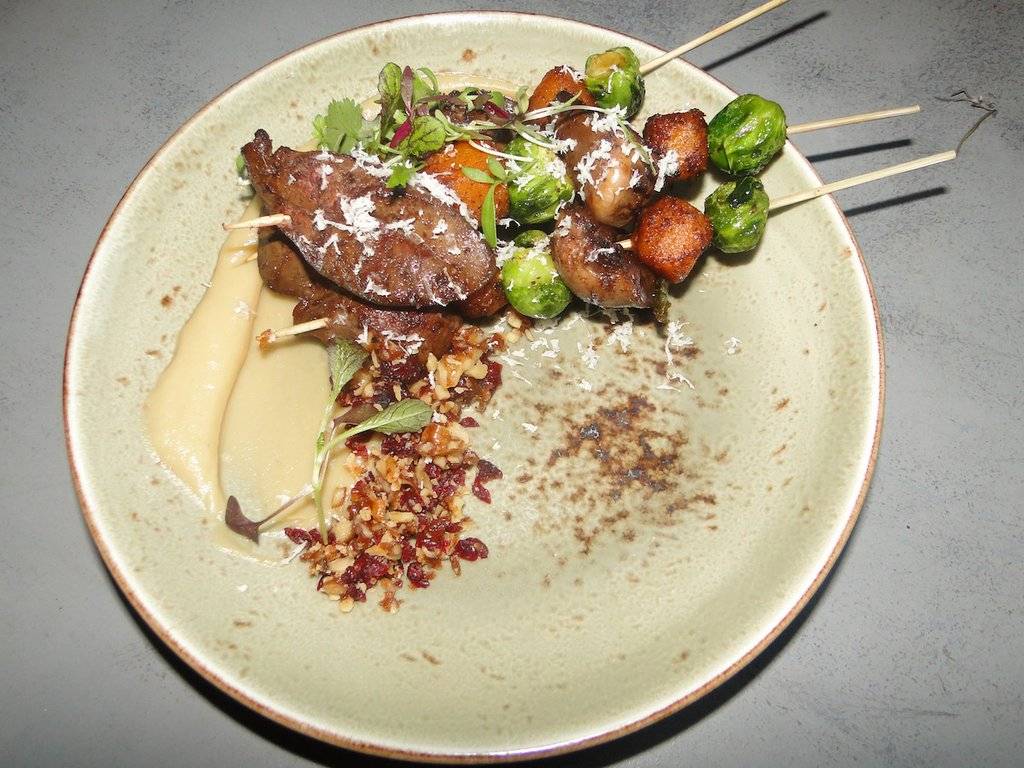 4. Turkey Gizzard Kababs
Ahhh the Gizzards. You know, the part you have to pull out of the turkey that are usually thrown in the trash? Some people cook them to make gravy, others feed them to their dogs, but usually the general consensus is not eating them at all. Here they are grilled with brussel sprouts, potatoes and mushrooms, served with a curry yogurt sauce. Intestines....Yum.
5. Krystal Burger Stuffing
I saved the best for last because honestly, this is the best stuffing I've ever had. I'm a vegetarian now, and even still dream about it sometimes. Made with frozen Krystal Sliders and stuffed into a turkey, it adds some hardiness and a classic American taste to your thanksgiving feast. Get the recipe here.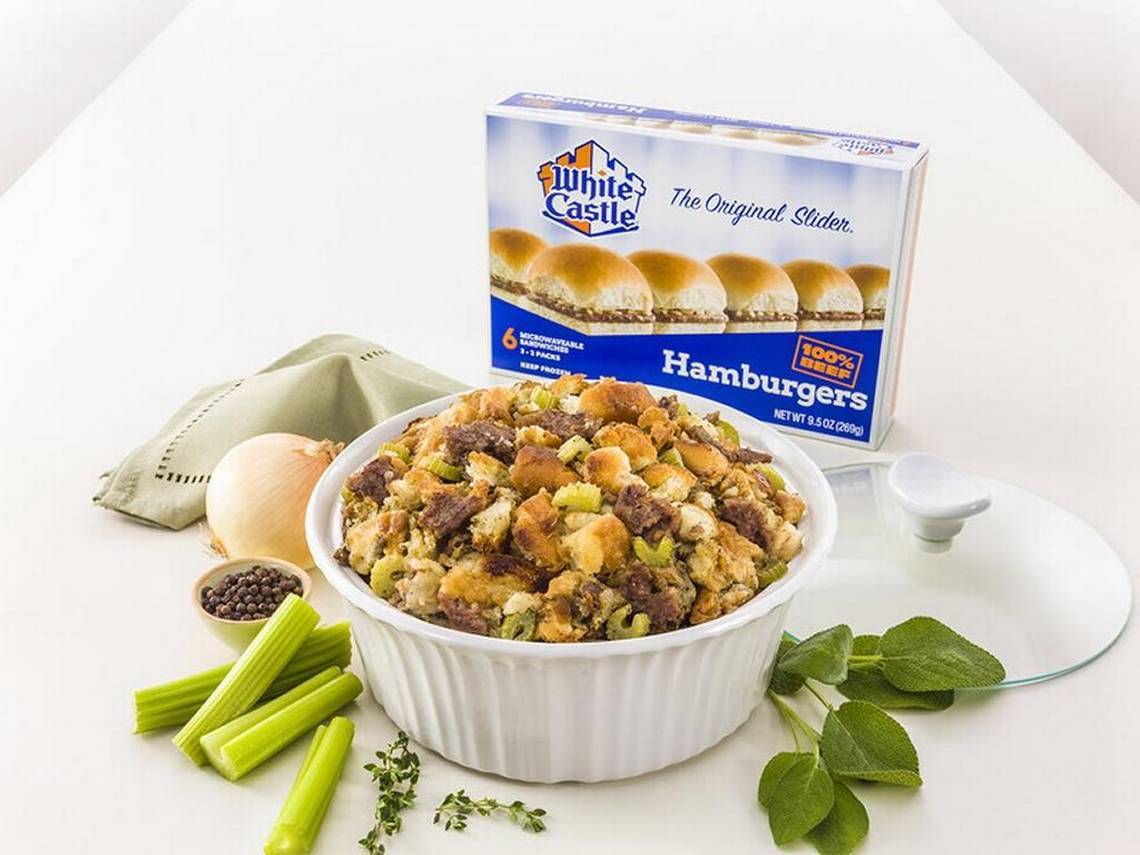 Cheers to American Thanksgiving where any version of your favorite foods is possible.
---